Financial Planning Services*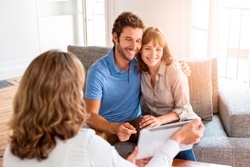 Financial planning for high net worth individuals is not a one-size-fits-all solution. Mitigating risk, managing assets, and monitoring ever-changing tax regulations require the skills of a professional to coordinate a financial plan that's on point with your personal goals. At L&H CPAs and Advisors, we spend the time to develop a thorough understanding of your personal financial objectives so we can create a plan that's right for you. We analyze your assets, sources income, investment options, and consider various alternatives for retirement planning in order to maximize the value of your estate.
When you turn to us for financial planning, we'll help you stay in control of your money, get the highest possible value out of your accumulated wealth, and feel confident about your financial future. Call us at 972-421-1099 to learn more or request a free consultation online now.
High net worth financial planning services include:
Retirement planning
Risk management
Wealth management and asset protection
*Offered through Atlas Wealth Advisors