Family Office and Personal CFO Services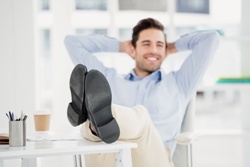 Successful business owners and entrepreneurs are often too busy to oversee personal finances on their own. Stay focused on running your business while our team supervises your finances and investments. We'll handle all your family office needs including day-to-day accounting, bookkeeping, and bill paying. We can also act as your personal CFO to oversee your entire financial portfolio. Why do you need a personal CFO?
A personal CFO can address key financial issues in the same way a CFO does for your business. As your personal CFO, we'll help you budget your spending, save for the future, monitor investments, and minimize taxes. When we care for your finances, you won't have to worry about mishandling of funds by vendors or banks because we'll track every dollar that goes in or out of your accounts. This unique perspective allows us coordinate all your financial and tax needs to expertly manage your money and keep you on track to reach your financial goals.
Find out how we run your daily financial affairs now while preserving wealth for the future. Call us at 972-421-1099 now or request a consultation.
To learn more, please visit out Family Office Services website now.
Family office services include:
Accounting and bookkeeping
Bank deposits and bill paying
Asset reporting and tracking
Budgeting
Quarterly financial reporting
Establishing financial controls