Executive CFO Services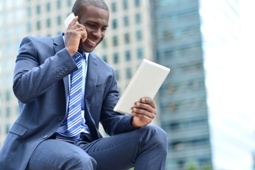 Emerging businesses need the advanced skills of a CFO and business advisor to get them to the next level. L&H CPAs and Advisors can provide the leadership your business needs to optimize accounting processes, tighten internal controls, and keep pace financially during rapid growth.
Our team will dig deep to unlock the potential of your business with sophisticated financial tools that examine your accounting functions to pinpoint deficiencies and identify solutions. We have the ability to see the big picture because we've acquired a broad range of experience from working with businesses across a wide variety of industries. You can rely on us for the strategic advice you need to increase cash flow and manage finances more efficiently so your business is well-prepared for the road ahead.
Depending on your business growth plans and objectives, our Dallas CPA firm can function as your CFO or controller, providing unique insights and a level of accounting expertise not available within your company. Call 972-421-1099 to learn more or request your complimentary consultation online.
CFO and Controller services include:
CFO and Controller services
Financial analysis and reporting
Leveraging financial data to increase profitability
Benchmarking for performance comparisons
Creating plans to meet business goals
Managing organizational changes
Business growth planning