Estate Planning and Philanthropy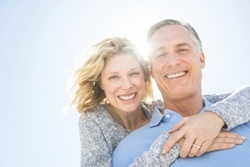 An estate plan plays an essential role in preserving wealth for future generations. As experienced financial professionals, L&H CPAs and Advisors specializes in creating estate plans that safeguard wealth for high net worth individuals, business owners, and entrepreneurs. Our experienced team employs proven tax planning methods that ensure your beneficiaries are minimally taxed on your assets and that the funds will be transferred to them in an organized and timely manner. When we develop your estate plan, we'll tailor it to your desires, time frame, and financial situation to ensure it's a true reflection of your goals.
If you wish to find a way to give back as part of your estate plan, we can advise you on philanthropic planning strategies. We'll help you define your legacy goals and show you how to incorporate philanthropic giving into your overall wealth strategy. Our firm has the skills and experience to help clients coordinate with private foundations and charities for all types of philanthropic endeavors in a tax-efficient way that makes financial sense.
No matter what your goals include, we firmly believe that the most important step in designing an appropriate estate plan is listening. Contact us at 972-421-1099 for a free initial consultation and tell us about your financial goals.
Estate and philanthropic planning services include
Estate planning for high net worth individuals
Charitable giving
Review of wills, trusts, and other estate planning documents
Asset protection strategies
Business succession planning
Wealth transfer planning for families
Philanthropic tax planning strategies
Private foundation and other charitable entity administration
Estate administration and tax compliance