Business Tax Services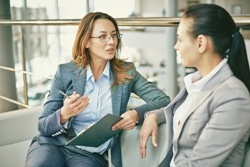 Proactive planning is the key to managing tax liabilities. Start planning your tax strategy today by working with our highly experienced Dallas, TX CPA firm. We're constantly studying the tax code and developing new techniques to save our clients the most money on taxes.
At L&H CPAs and Advisors, we offer tax planning services for businesses at every stage. For new businesses, implementing the right tax strategy at the outset can make all the difference in profitability later on, so we create short and long-term tax plans that encourage sustainable profitability and growth. For mature businesses, we'll review your current structure and implement any changes needed to increase profits. No matter what stage your business is in, we'll be sure it's positioned to take advantage of all tax deductions allowed under state and federal law. We watch for any revisions to tax legislation that might benefit our clients and make sure they take advantage of the savings they deserve
Discover how L&H CPAs and Advisors can find significant tax savings for your business. To get started, call 972-421-1099 now or request your free initial consultation online.
Business tax planning and compliance services include:
Corporate tax planning and consulting
Tax strategies for partnerships
State and local tax consulting
Sales and use tax services
Preparation of business tax returns
Evaluation of entity structure